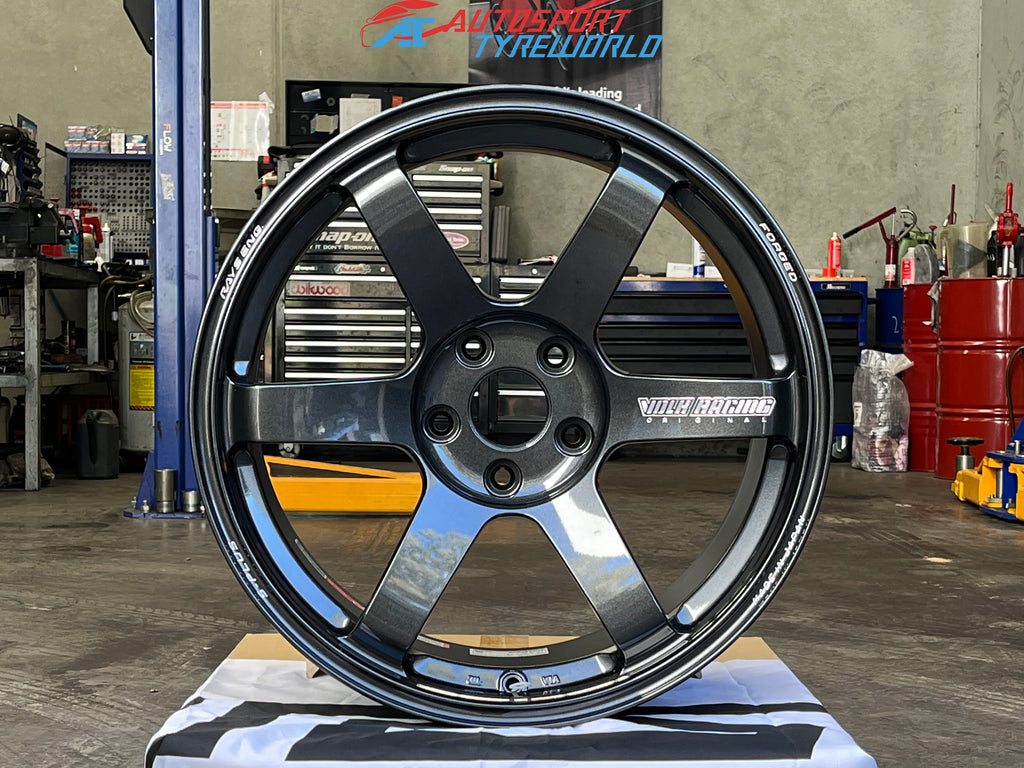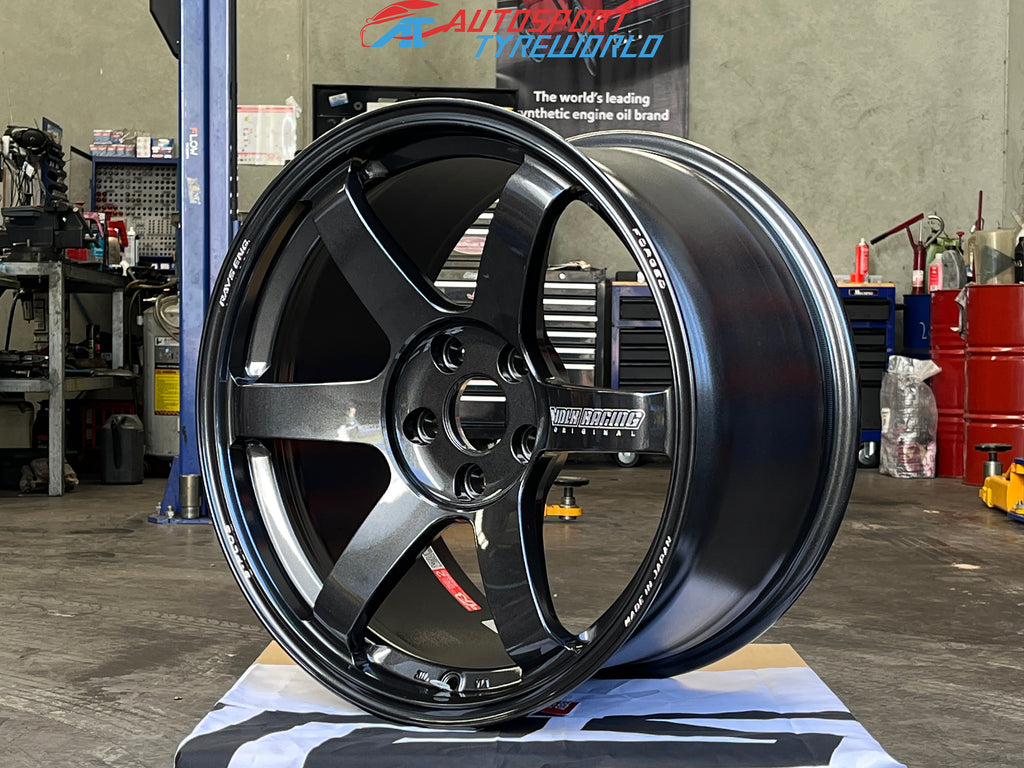 Rays TE37 SAGA S-Plus - Diamond Dark Gunmetal (MM)
Out of stock
Many in stock
The New Update 'S-Plus' is Driven By the Destiny of TE37
The VOLK RACING which debuted in 1996 has been...
The New Update 'S-Plus' is Driven By the Destiny of TE37
The VOLK RACING which debuted in 1996 has been corresponding to requests with numerous updates. Based on the destiny of TE37 sports driving, hard customization, and tuning in mass production vehicles, the TE37 has evolved to current 'TE37SAGA' with a refreshed design and new mold in 2016. Originally, the TE37 cleared safety standards of Japan's ;JWL' and 'VIA', with RYAS original safety standard 'JWL+R Spec-2'. Of course, the current TE37 Model 'TE37SAGA' clears those standards overwhelmingly. After a 5-year interval from TE37SAGA's Debut, a variety of things has been changed. For Example, the vehicle weight of C segment vehicles has increased in gross weight. The dramatic improvement in horsepower, the change in weight distribution and traction due to all-wheel drive, and the evolution of high grip tires that accept those factors. Those things are remarkable and VOLK RACING has judged these factors can not overlook these vehicle evolutions. From January 2021, Rays will release the minor updated model the 'SAGA S-Plus', which has reviewed each part and details to ensure a more safety margin. However, there is no change in the frontal design, and the Minor changes will be reflected on the back side of the spoke shape. The gained weight depending on size will increase by approximately 100 to 120g. This is a minor update to achieve a higher safety and security standard for higher rigidity and improved strength.
TE37 SAGA S-Plus
Method: Forged 1Pc Wheel (17 inch Reverse rim) Kurling Finish
Rays original test: JWL + R Spec2
Colour: Diamond Dark Gunmetal (MM)/Bronze (Almite) (BR)
Optional Color: Extra 3000 JPY for MM colour
Hyper Blue (HL), Hyper Red (HR), Racing Green (IG); Extra 4000 from MM Colour
Included: Air Valve
Optional: Optional Center Cap
Note: Quantity is Per Set of 4 rims