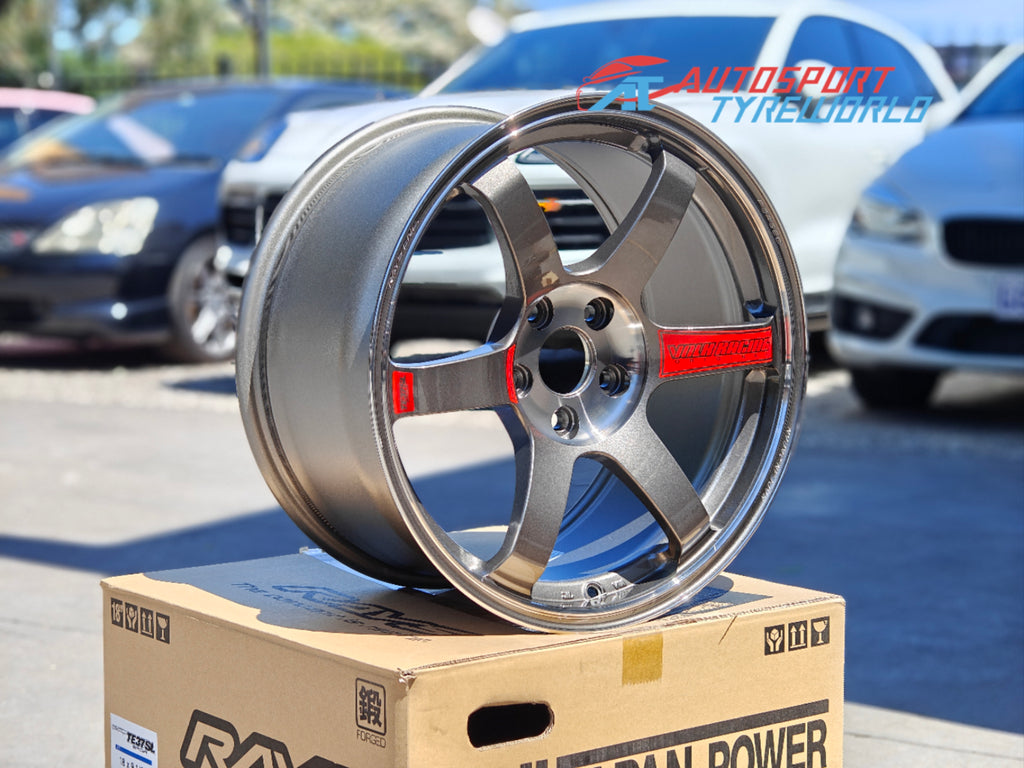 Rays Volk Racing TE37SAGA SL - Pressed Graphite (PG)
Out of stock
Many in stock
EVOLUTION THROUGH 100% NEW DESIGN AND INHERITED PERFORMANCE
In the beginning of 2020, the project of TE37SAGA SL was launched
...
EVOLUTION THROUGH 100% NEW DESIGN AND INHERITED PERFORMANCE
In the beginning of 2020, the project of TE37SAGA SL was launched
The prototype passed the benchmark test when the development of the TE37SAGA S-Plus was almost completed. Then, after comfirming the results of the vehicle drive test and rinning the 24-hour race of the Super Taikyu Series, we kicked off the full-scale development of the TE37SAGA SL. The SAGA S-Plus has grown to the wheel used specifically for the Super Taikyu races with its design focused on fitting a wide range of vehicles. Meanwhile, when developing the TE37SAGA SL, we stuck to original definitions of the SL Series by maintaining the features including light weight compared to existing models, TE37 racing concave, and diamond cut machining that symbolizes SL's distinctive lightness with a clear black finish. 
TE37SAGA SL - Minimum Face 3 concave
Method Forged 1pc Wheel
Rays original test: JWL + R Spec 2
Colour: Pressed Graphite (PG)
Included: Air Value, Spoke sticker set (Included)
Optional: Various 'VR CAP MODEL - 01' (Centre caps)

*Note: Quantity is per set of 4 wheels
*All images are referral to the colour of the rim only. (Not sizing)
Email or Message us to order sold out Items